Graphics solutions for excellence!
A passion for the perfect design.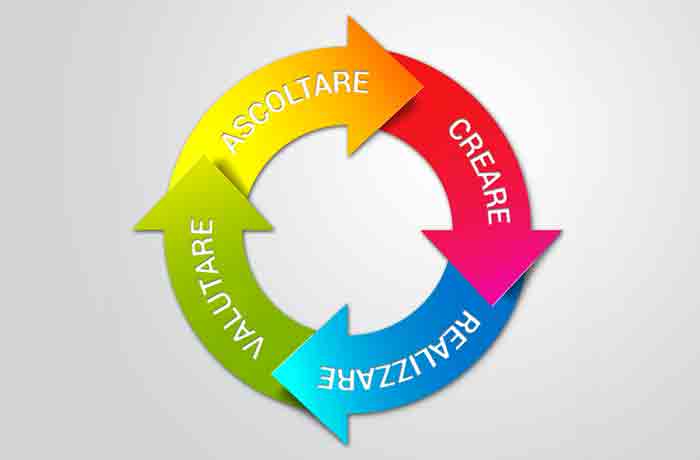 Experience
Thanks to the experience, also enhanced by more than 20 years in the sector, i take care of graphics and creativity with professionalism and efficiency realizing multiple projects, from the design phase to the executive.
My 360-degree communication view allows me to graphically develop and technically create all the materials that flank my customers image or product communication, companies or private individuals.
Is not defined a specific competence area based on the type of job so is possible a remotely collaborate. Lombardy is Mainly followed (Milan and surroundings), but is available in all Italy.
LISTEN
BRIEF
SPECIFICATIONS
QUOTE
CONTRACT
CREATE
RESEARCH
DESIGN
REPLY
PROTOTYPE
IMPLEMENT
DELETE SUBSCRIPTION
FINALIZE
OFFLINE: WORKING FOR PUBLICATION
ONLINE: CODING AND PUBLICATION
EVALUATE
CONTINUOUS SUPPORT
ANALYSIS
MEASURING RESULTS
creativeness
The research for the right solutions and the study's target destination linked to the creativity and technical expertise make me the perfect mix to create the right advertising and image, creatively creating all the necessary tools, from the singol elements to the management of the main media of the communication, to reach the required objectives.
Fundamental element at the base of my projects is the visual coordination for each of the elements that are made.
Mission
My mission is to use creativity and knowledge of graphics to discovery the communication message with the greater efficiency and aesthetics.
Make a proper companie's communications and an effective image are the objectives that i plan to follow, considering a graphics and creative coordination on the elements that i create.
My Collaborations