Graphic solutions for excellence!
A passion for the perfect design.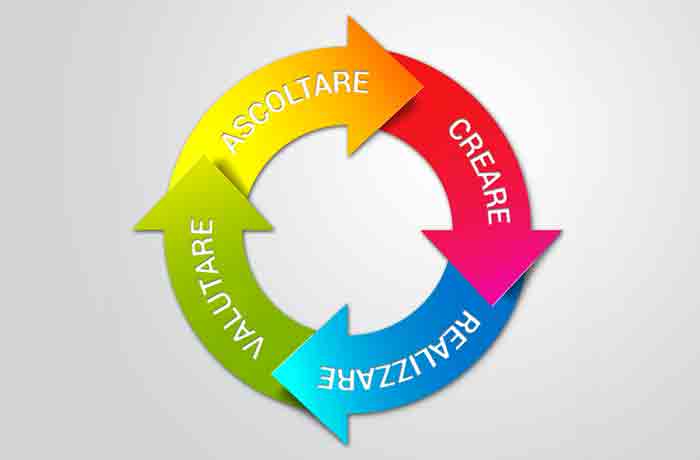 Experience
With professionalism, efficiency and an experience in the sector for more than 20 years, I have been creating graphic and advertising projects, enhancing communication and creativity, from the creative to the executive phase, through a 360 ° vision of communication, graphically and technically developing all the materials that accompany to image or product communication.
The area of ​​expertise that is mainly followed is Lombardy (Milan and surroundings), but availability is valid throughout Italy.
LISTENING
BRIEF
SPECIFICATIONS
COST ESTIMATION
CONTRACT
CREATE
RESEARCH
DESIGN
FEEDBACK
PROTOTYPE
REALIZE
CANCEL SUBSCRIPTION
FINALIZATION
OFFLINE: PROCESSING FOR PUBLICATION
ONLINE: CODING AND PUBLICATION
EVALUATE
CONTINUOUS SUPPORT
ANALYSIS
RESULTS MEASUREMENT
Creativity
The search for solutions and the study of the target destination combined with creativity and technical skills are a perfect mix to create the right communication.
These are the bases with which all the materials necessary to achieve the required objectives are created and managed, from the individual elements to the main means of communication.
Basic and fundamental element of my projects is the visual coordination for each of the elements that are created.
Mission
My mission is to provide the customer with a high quality product that best represents him capable of giving a positive, creative and stimulating image.
In parallel, but not least, get a reputation for excellence and professionalism with a commitment to provide creative and stimulating projects.
My Collaborations
Need to create or redesign of your communication?
To best realize your needs, request a FREE quote by filling out the form below or CONTACT ME for more information and solutions for your projects.